Banish Breakouts and Sunburn With These Sunscreens for Acne-Prone Skin
Nobody likes having acne. Nobody likes a sunburn. And nobody likes prematurely aging their skin. For all of these reasons, you've arrived here today at the best sunscreens for acne-prone skin.
We get it: If your skin is prone to breakouts, you'd rather not aggravate nor encourage the situation. But you need to shield your skin from the sun's skin-mutating UV rays—ideally every day, since gradual sun damage can sneak up on you, even without a burn.
There are two solutions for your pursuit of the best sunscreen for acne-prone skin: a face sunscreen or a moisturizer with SPF—both in oil-free formulas.
The Benefits of a Face Sunscreen
You have a separate cleanser and moisturizer for your face than what you use on the rest of your body, right? (Right…?) The same goes for sunscreen. You don't want to use a bargain-buy spray or greasy lotion on your face. Instead, you want to gun for sunscreens for acne-prone skin formulated for more sensitive areas. Many are oil free and have non-comedogenic formulas (read: won't clog pores); they also tend to be void of fragrances.
Some facial sunscreens add soothing or nourishing ingredients that teeter into facial moisturizer territory, but typically you'll wear them on top of your (non-SPF) daily moisturizer. Beyond the oil- and fragrance-free options, you can choose between mineral and chemical sunscreens fairly interchangeably (though mineral is always the agreed-upon choice since it sits atop your skin as opposed to being absorbed in). If you want to follow your dermatologist's best wishes, you'll also choose something with SPF 30+ (folks with fair skin should opt for 50+). Truth be told, if you're not going to be diligent enough to reapply sunscreen every two hours (who is?), go for a higher SPF.
The Benefits of a Moisturizer With SPF
If you're not partial to your existing moisturizer, we'd suggest putting an SPF-packed one in rotation for daytime use, since a lifetime of UV-ray blockage could shave 10 years off your appearance by the time you're 60. The obvious reason to choose a moisturizer with SPF is you get to shave off part of your skincare routine; it does doubly duty—perfect for the minimalist.
As for acne-prone skin, the same rules apply here as with facial sunscreen: Avoid oil-based formulas (except those with non-comedogenic oils, which we'll discuss later), and avoid any with synthetic fragrance. Again, SPF 30 should be the minimum, whereas fairer skin types should opt for SPF 50.
With all this in mind, read our top picks for the best sunscreen for acne-prone skin. We've selected a range of mineral and chemical face sunscreens and moisturizers that boast SPF 30 or higher.
Best Sunscreens for Acne-Prone Skin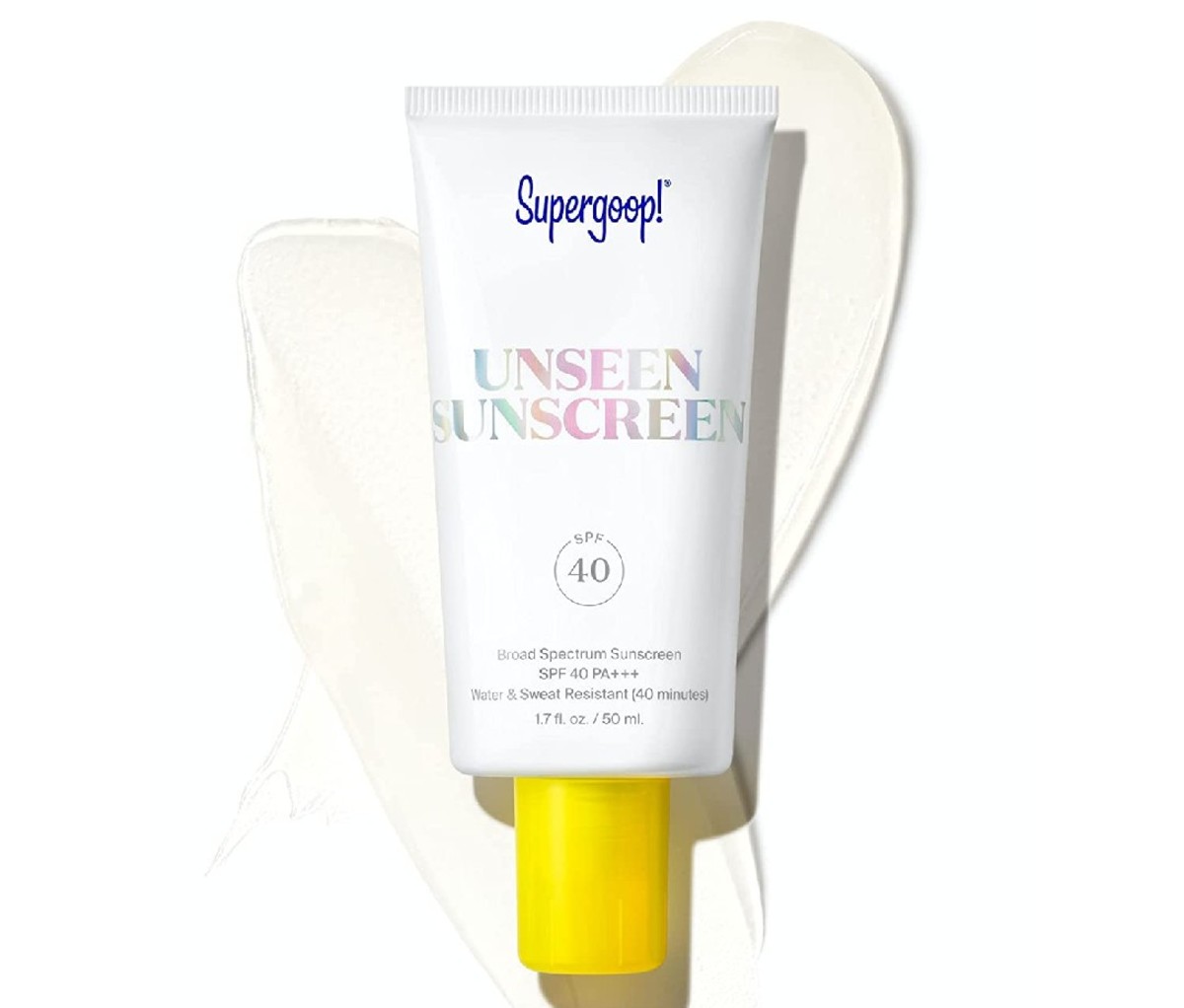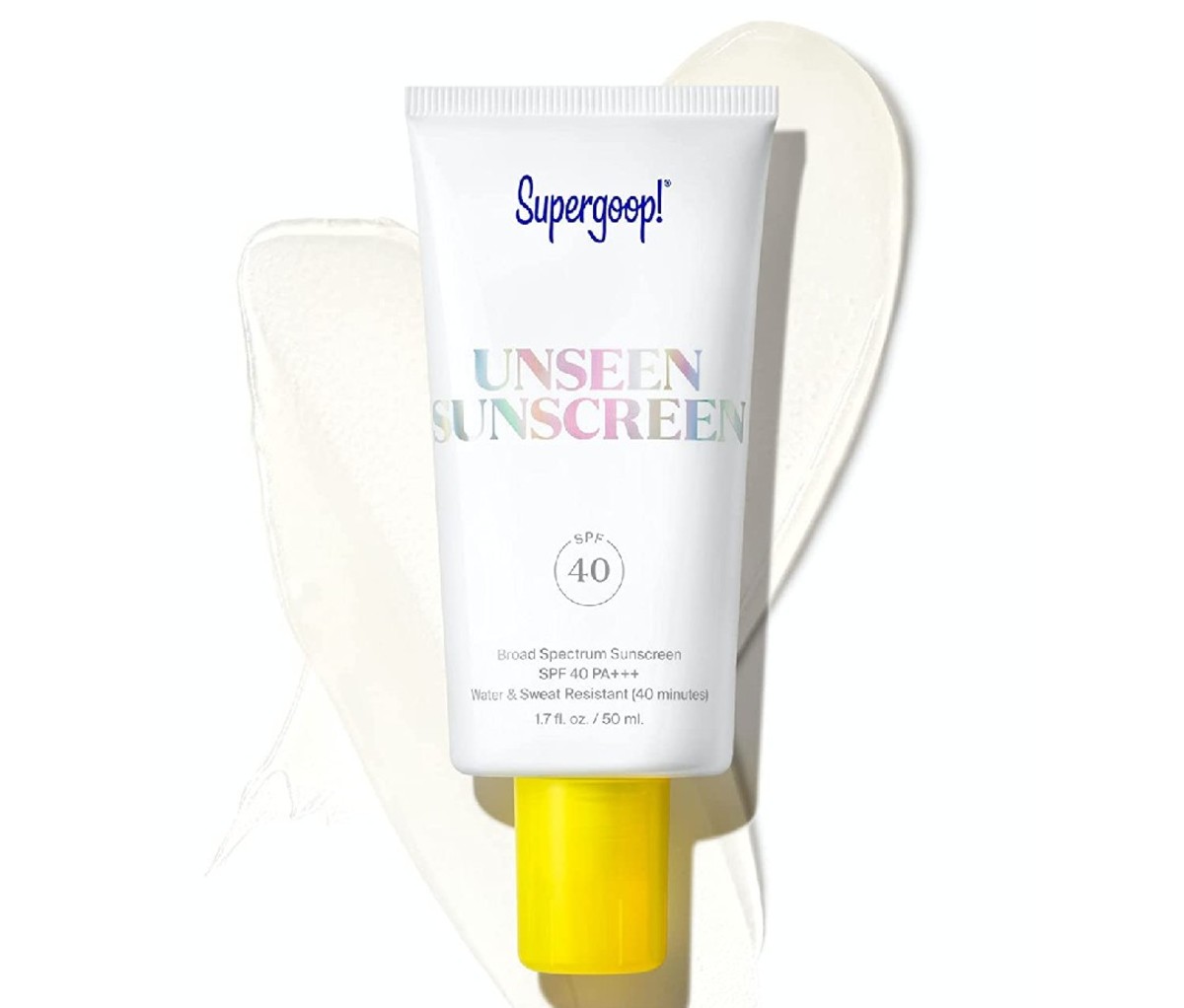 Supergoop Unseen Sunscreen SPF 40
A chemical-powered face sunscreen, Supergoop's oil-free formula sits light atop your facial moisturizer, blending seamlessly under patchy beards to shield sun-exposed skin. A little goes a long way—a pea-sized amount will cover most of your mug.
[From $20; supergoop.com]
GET IT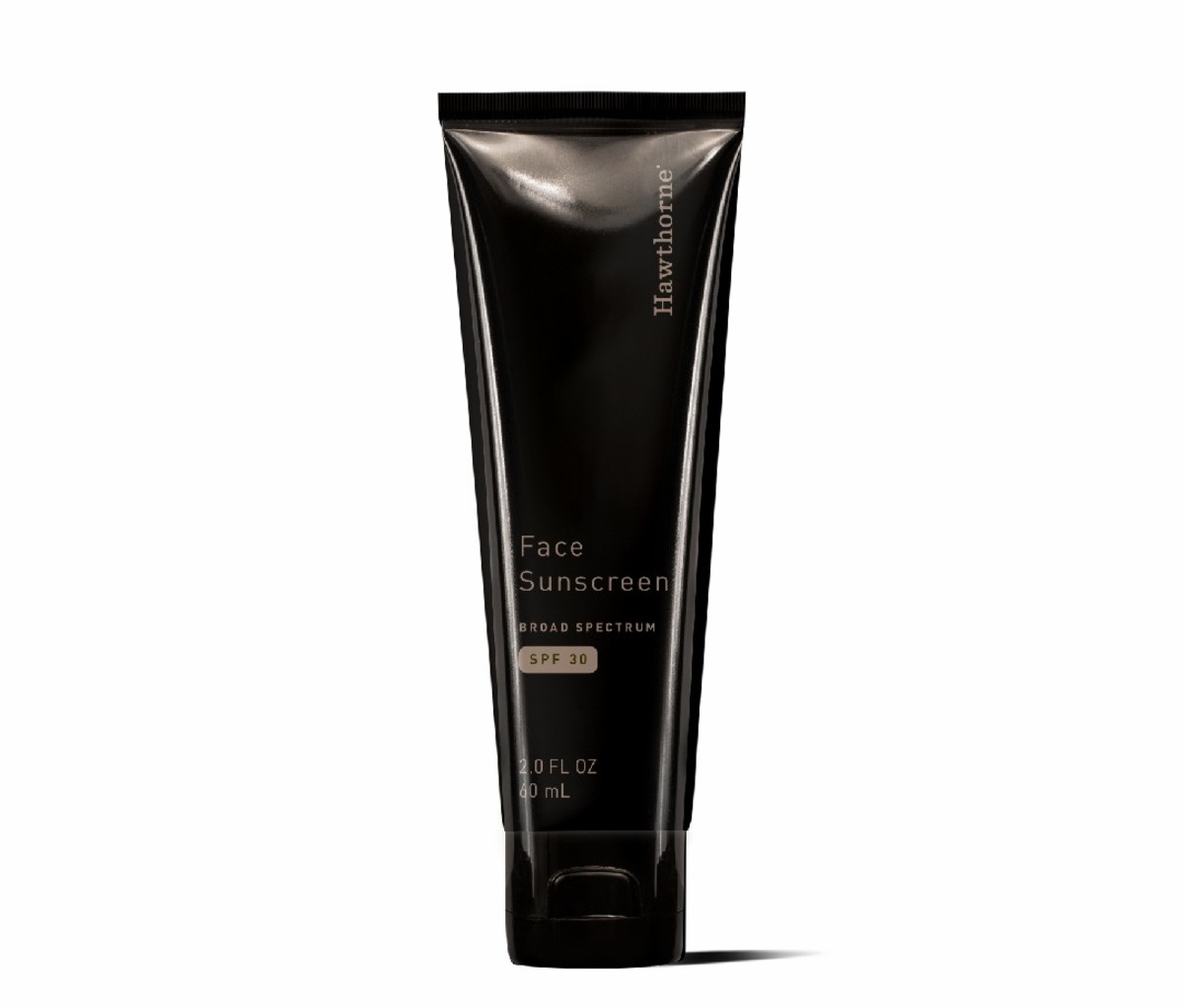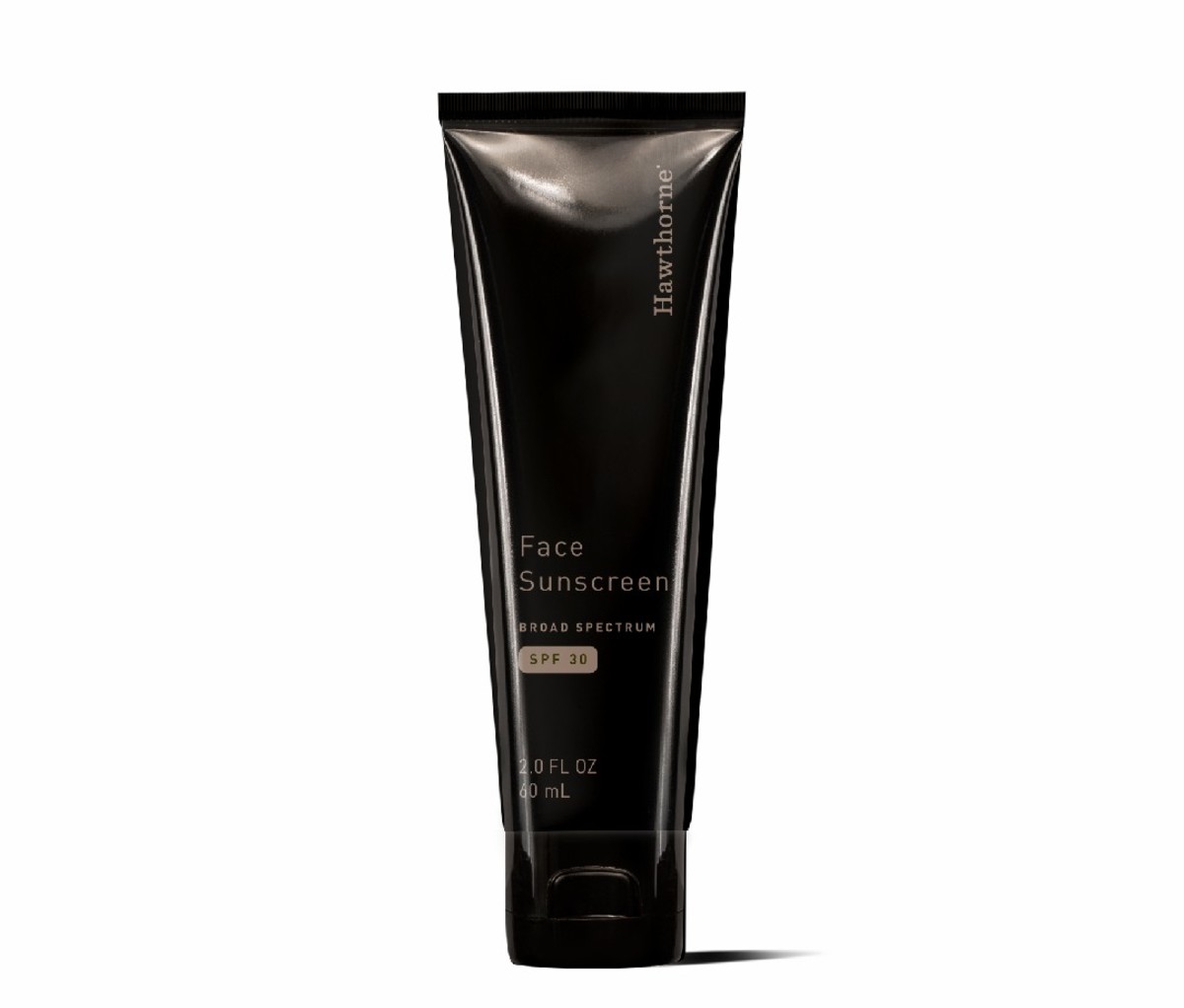 Hawthorne Mineral Face Sunscreen SPF 30
Hawthorne's oil-free face sunscreen combines both types of mineral sunblock—titanium dioxide and zinc oxide—to ensure you get thorough coverage minus the chalky white cast other zinc-only options often leave behind. It also deploys coconut alkanes and green tea extract to hydrate and shield the skin against pollution (which itself poses photo-aging damage, much like UV rays).
[$16; hawthorne.co]
GET IT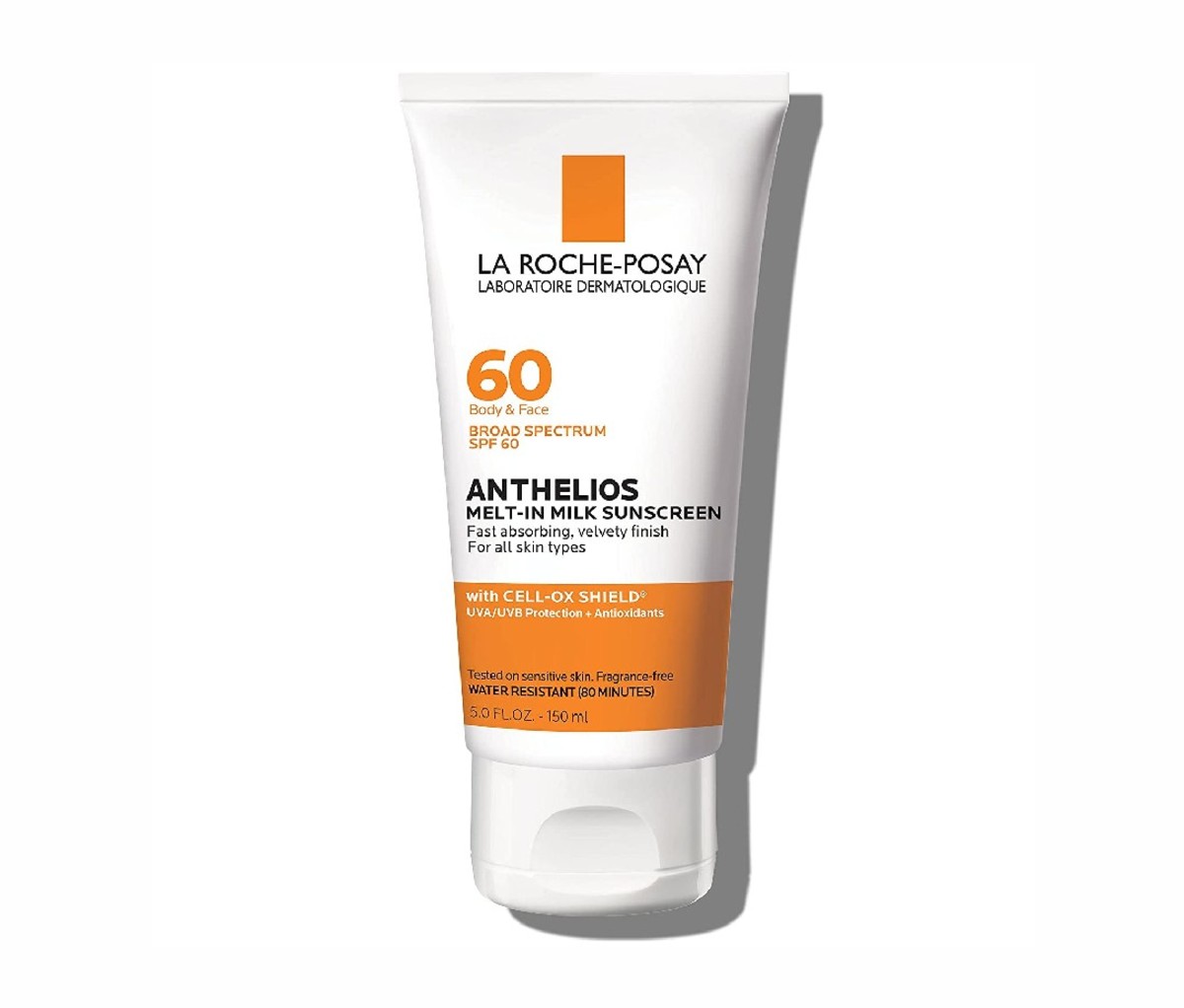 La Roche-Posay Anthelios Sunscreen Milk for Face & Body SPF 60
There's a lot of good here: An SPF 60 formula protects skin against 99 percent of UV rays—especially ideal for fairer skin tones (SPF 30 shields against 97 percent, but that extra 2 percent makes a difference). Secondly, this product is formulated foremost for the face (evidenced by an oil-free recipe), but is amply sized so you won't feel bad lathering it all over your body too. (After all, it's designed for both. All face sunscreens can go on the body, it's just that most come in smaller packages, and are thus best conserved for the face.) In short, this one's got more volume, more SPF, and thus more all-around coverage.
[$22; amazon.com]
GET IT
Best Moisturizers With SPF for Acne-Prone Skin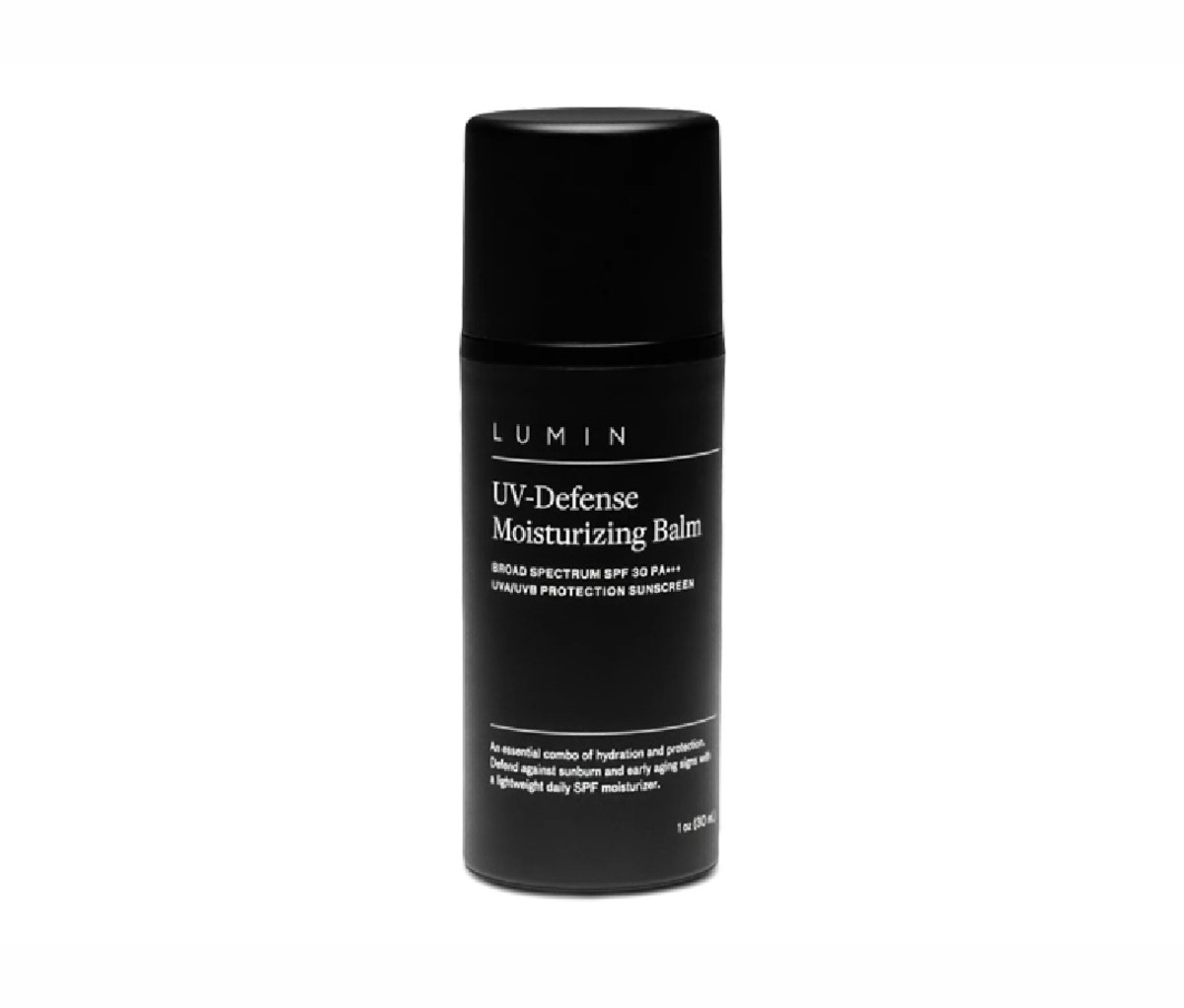 Lumin UV-Defense Balm SPF 30
A zinc-powered mineral SPF shield gives this nourishing moisturizer its daily UV defense. Rosemary extract thwarts toxins and papaya extract helps keep skin firm. It's important to note that, while this isn't an oil-free formula all the way through, the two oils it does contain (in small doses) are both non-comedogenic, meaning they don't clog pores. Both jojoba and sunflower seed oil calm inflammation and help repair skin.
[$32; luminskin.com]
GET IT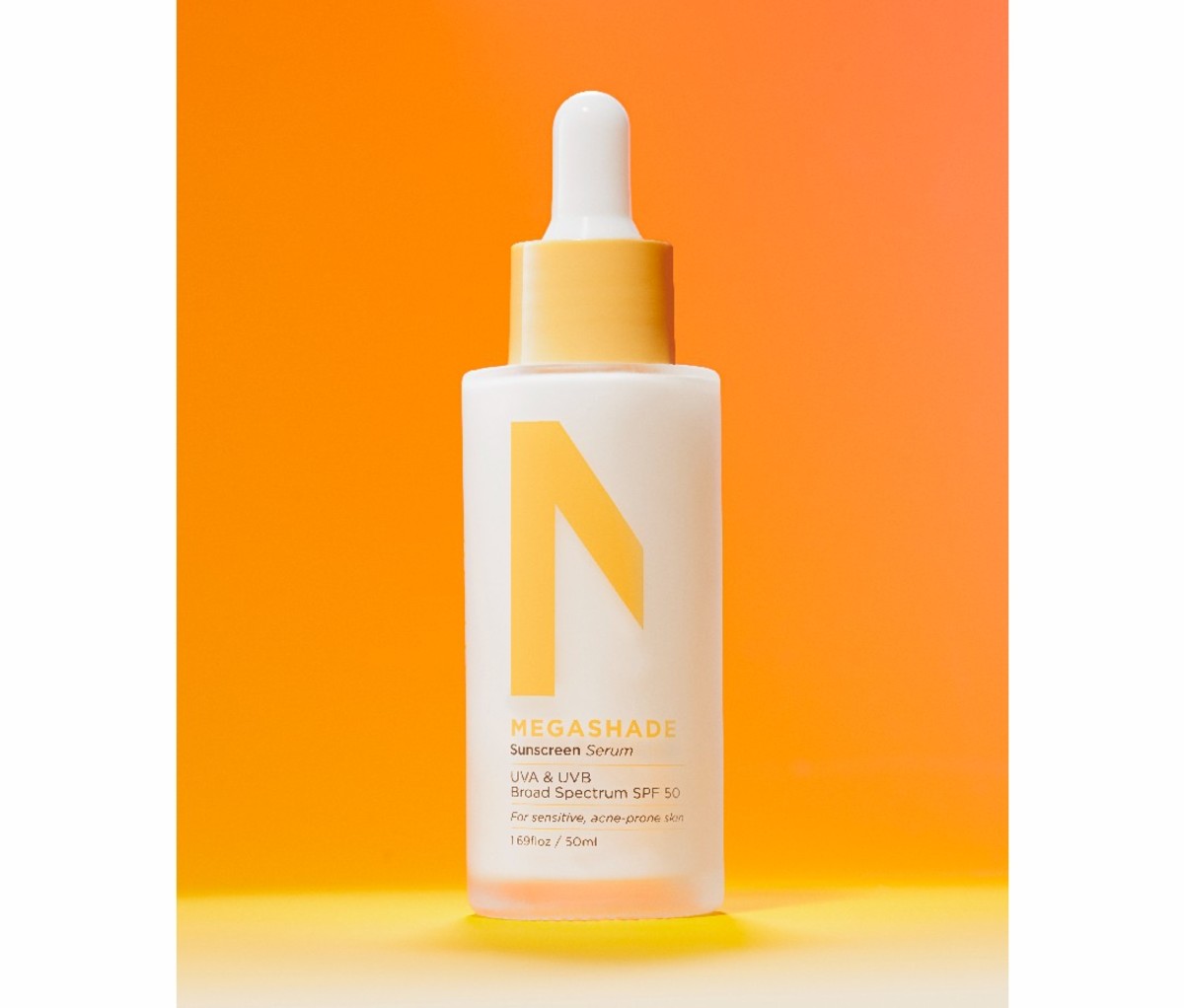 ZitSticka MEGASHADE Sunscreen Serum SPF 50
Anyone prone to acne should shop ZitSticka's assortment of products (think zit-zapping hydrocolloid patches and self-dissolving microdart patches to fade dark spots), since battling blemishes is their M.O. This SPF serum is a recent launch from the brand, and one of the more exciting SPF products of late. In addition to providing both chemical and mineral SPF defense for even the fairest of skin tones, this is also a daily hydrating serum (so you apply it before a moisturizer). Aloe soothes, tea tree oil neutralizes bacteria and tames oil, hyaluronic acid hydrates, and green tea extract calms inflammation. Its two oil ingredients (tea tree and kakadu plum) are used in small doses, and are non-comedogenic to keep pores clear.
[$40; zitsticka.com]
GET IT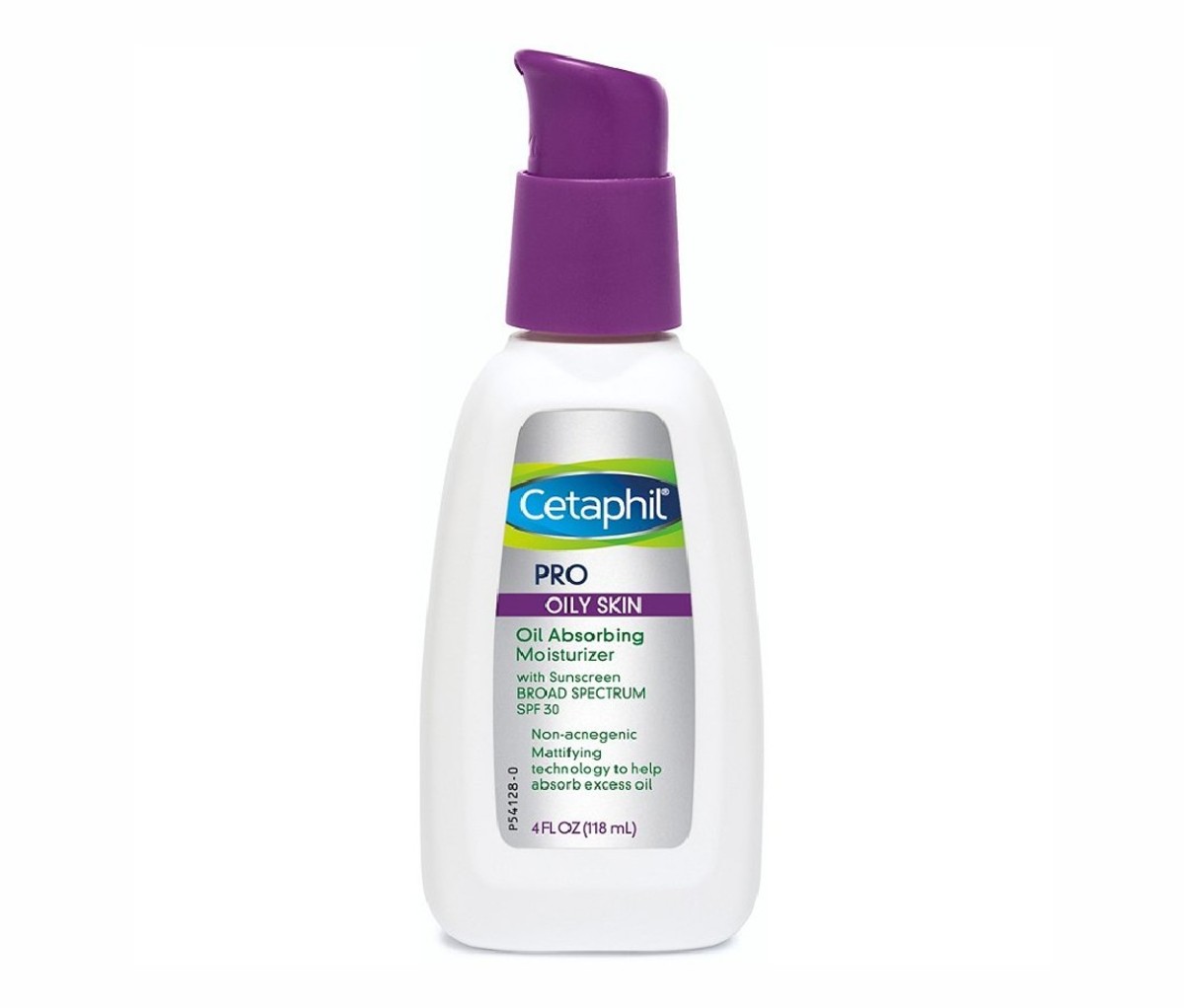 Cetaphil PRO Oil-Absorbing Moisturizer SPF 30
A few drugstore brands win near-unanimous praise from dermatologists, despite the synthetic, low-cost formulations. Cetaphil ranks highly up there (alongside Dove, CeraVe, Eucerin, and Aveeno). This SPF 30 chemical moisturizer shields skin from UV rays and toxins, while using a lightweight, starchy base to absorb excess sebum and prevent clogged pores and forehead shine.
[$13; amazon.com]
GET IT
YOU MIGHT ALSO LIKE THESE